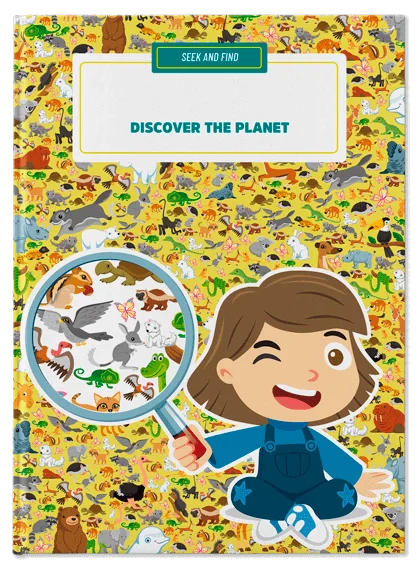 Discover the Planet
In this personalised story, travel through 6 unique worlds and find more than 1000 animals! Bursting with detail, this will keep you having fun for hours!
- A treat for those from 0 to 4 years old.
- 26 pages brimming with colours and detail, challenges and furry friends.
- Develop their concentration and cognitive skills.
£25.90
Highly recommend. Easy enough for a very young child, but challenging enough to keep them busy for hours.
TREVOR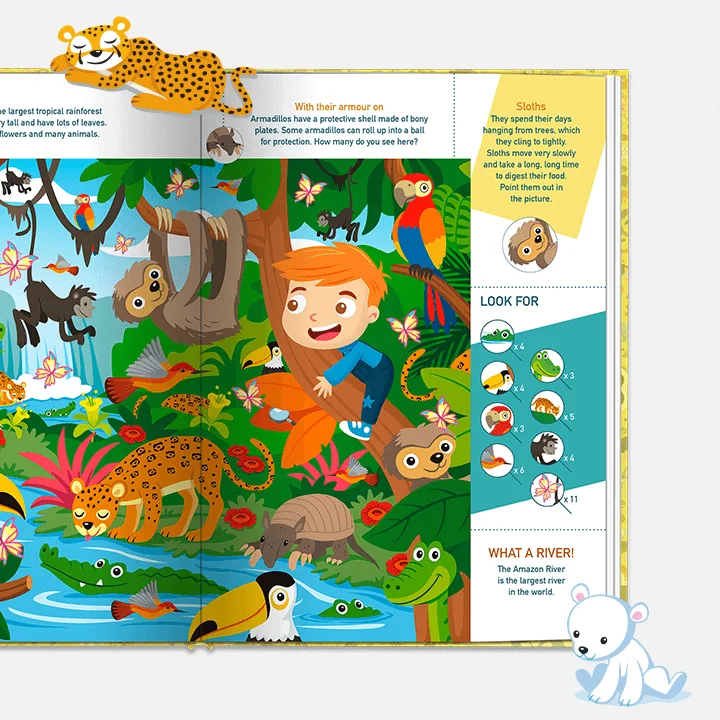 6 landscapes to seek and find
From the African Savanna to the Arctic Ocean, crossing through the Amazon or the Sahara Desert... hop into an adventure to discover our planet through fun and games.
Teach the importance of valuing the environment
After reading their personalised book, your child will will learn how to make the world a better place. This story teaches them to love the planet!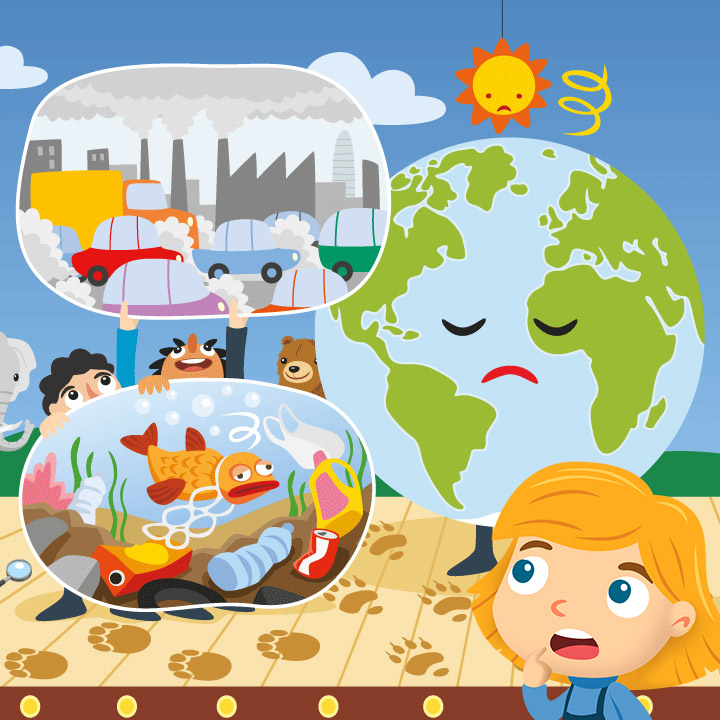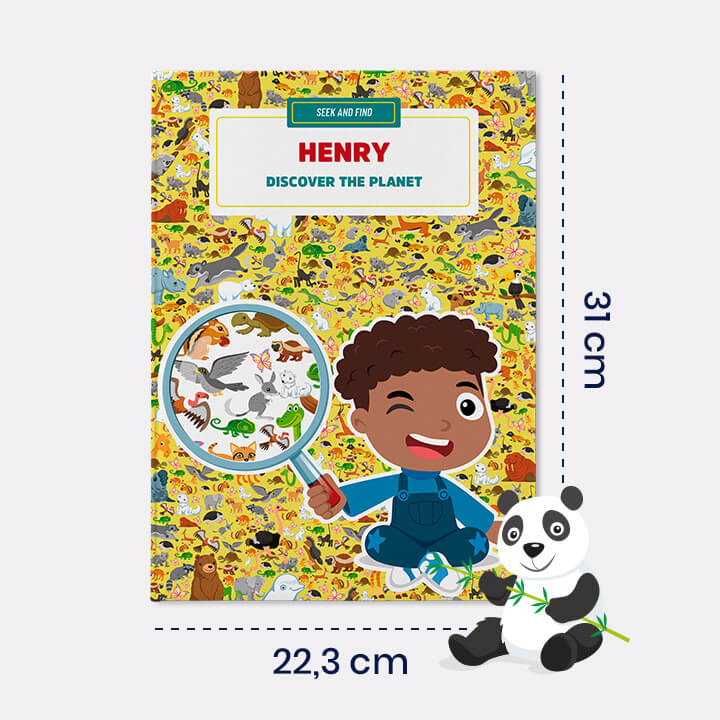 The
perfect gift
for every place
Choose the personalized hard cover to protect it from bumps and falls, or the soft one for easy page-turning with small hands.
Collect our eco-friendly seek-and-find books
Discover our series of best-selling personalised seek-and-find books. Now, pay 2 and get 3 with the code PROMO3x2.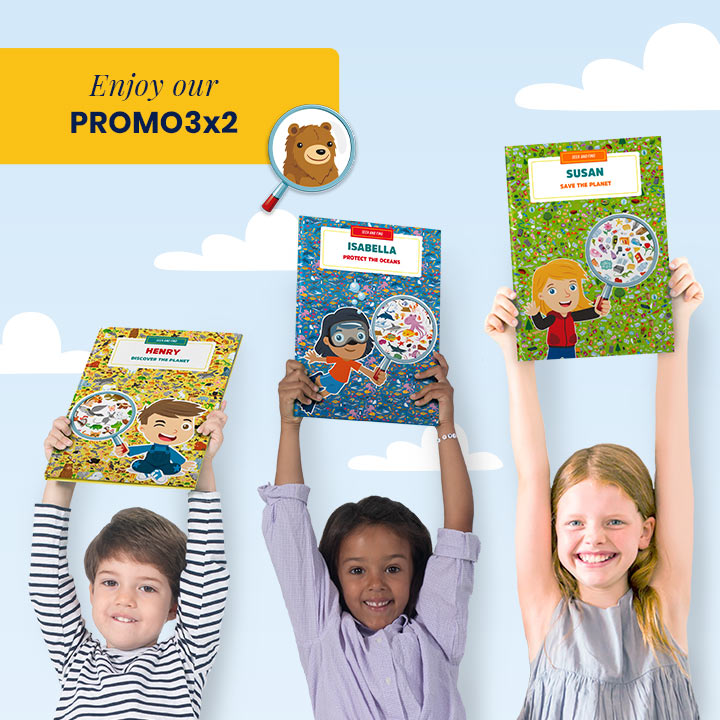 That priceless
moment
when a child realizes they're the star of the story.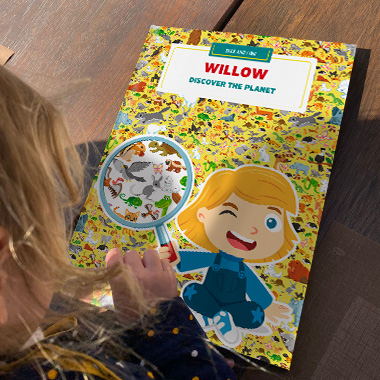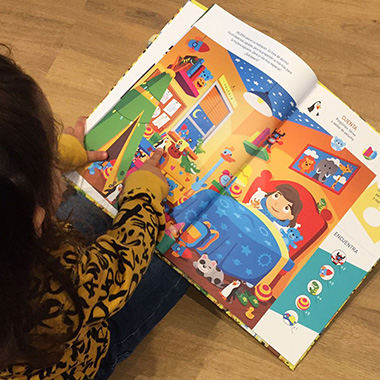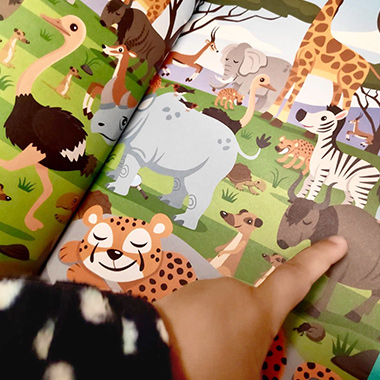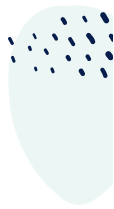 Making families happier, every day...
Highly recommend. Easy enough for a very young child, but challenging enough to keep them busy for hours.

TREVOR

My kid is literally spending hours on this every day! And still finding new things! I love it.

MARIANA

I can't believe how focused my son is AND how much he loves this book. He's having so much fun, thank you!

LEA

Greatest buy of this year. Highly recommend for busy parents with bored kids.

DALTON

Couldn't be happier with this book. I've never seen my daughter so focused before!

ROBERT

This was a godsend during the lockdown. It kept my kid busy for hours!

FRAN
I love animals. They are my friends!

BRAYDEN, 4

Thank you mommy for the present!

MARY, 5

Animals love me but I love them more and I find them all.

LANCE, 3