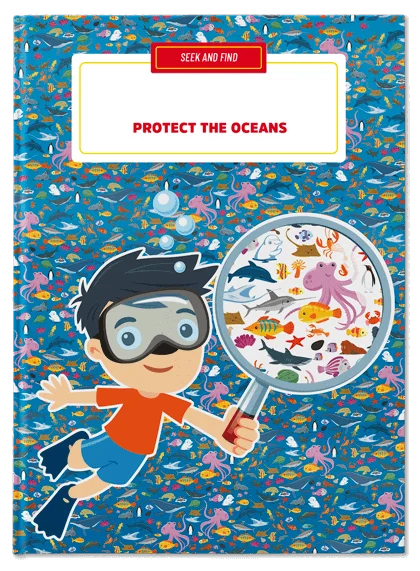 Protect the Oceans
A personalised story to find and seek, with 8 unique underwater landscapes, full of fish and animals to discover. Dive into the experience!
- For ocean lovers aged 0 to 6.
- 26 pages brimming with colors and detail, full of challenges and puzzles.
- Develop their concentration and cognitive skills.
£25.90

It's so interactive! Through the story they learned some important values on sustainability and how important it is to take care of the environment.
WILLIAM