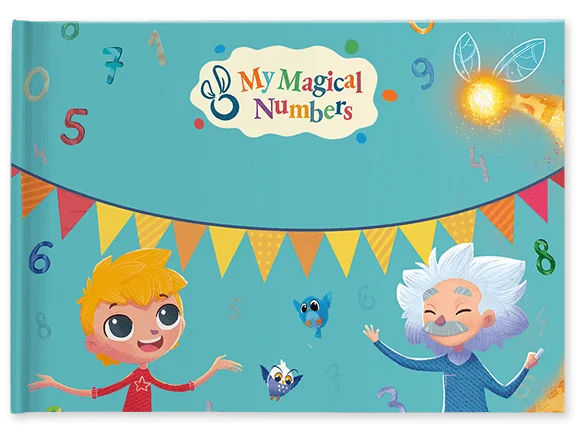 My Magical Numbers
A one-of-a-kind story about the date of a child's birthday. A tangible joy!
- Tailor-made for small heroes aged 0-8.
- 58 unique pages about your child.
- Every number of a birthday is special.
- A tailor-made book for a special birthday kid.
£25.90
Joshua won't put it down, just as well it's got sturdy pages! It's not easy to find quality, educational gifts for kids that last.
JENNA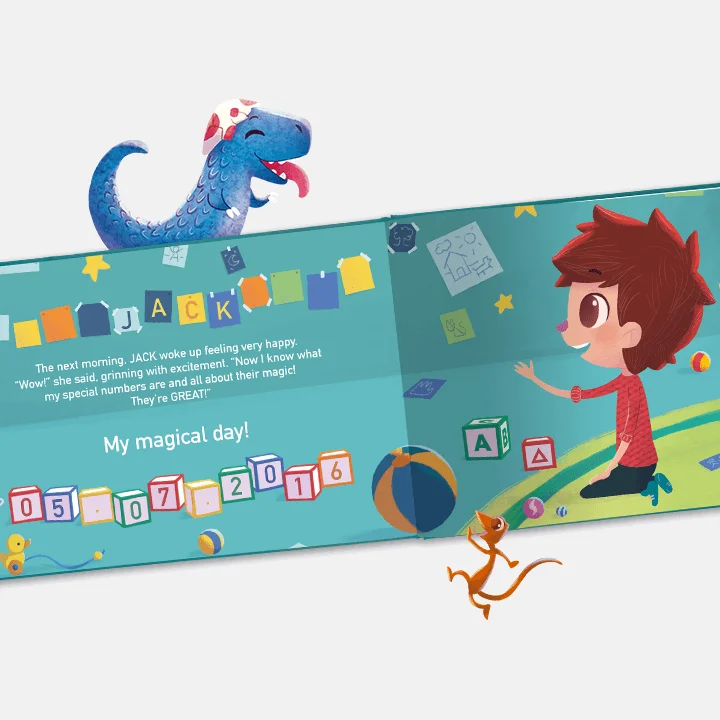 Every date has a special story to tell
Books that teach confidence and lifelong values. Every number has something special, like the 4 elements or 5 senses.
A birthday gift of confidence
Give them a book that makes them feel special. A book that none of their friends have, because there's only one like it.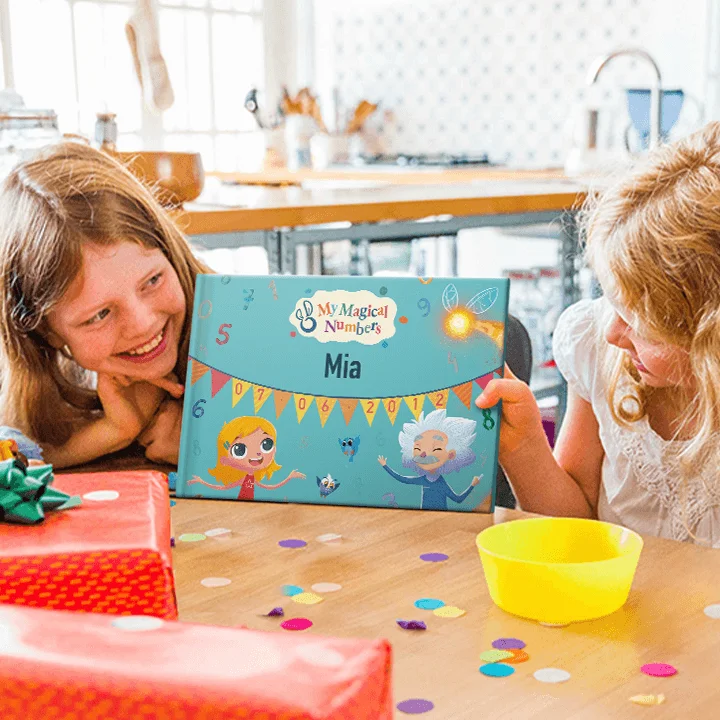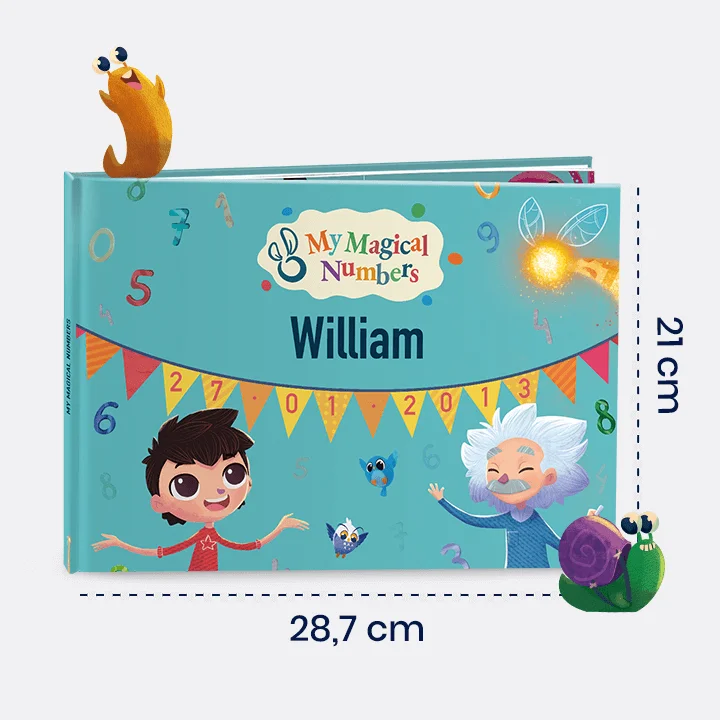 Handmade storybooks, treasured forever
Sturdy, handmade custom books. These stories have 58 eco-friendly pages that last for many birthdays to come.
That priceless
moment
when a child realizes they're the star of the story.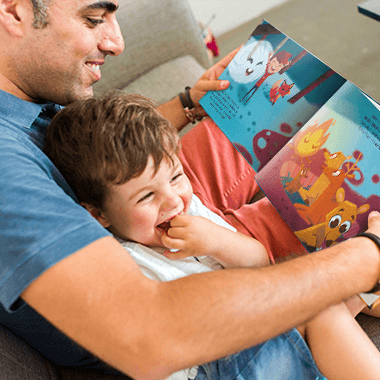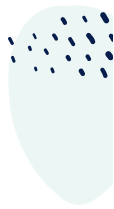 Making families happier, every day...
I can't think of a better way to nurture my son's love of numbers than this. Not to mention his enthusiasm for reading. Pure genius!

NIGEL

My niece took her book to school on her birthday. She's so proud that none of her friends have a book that's about them.

ANN

I can't think of a better way to help my 6-year-old with her reading – a beautiful book that's all about her. Highly recommended.

JASON

My daughter absolutely loved it! Thanks to you guys I won't have to worry about finding gifts for herfriends for a long while yet!

SUE

Noah has been clutching his book ever since he opened it. Knowing what the numbers of his birthday has made his big day even more special.

BRENDAN
I love my new book from my best Auntie.

EMILY, 5

I love my name, and I love my new book!

MIA, 6

My Mum and Dad gave me a special book about my birthday. They're the best.

HARRY, 7