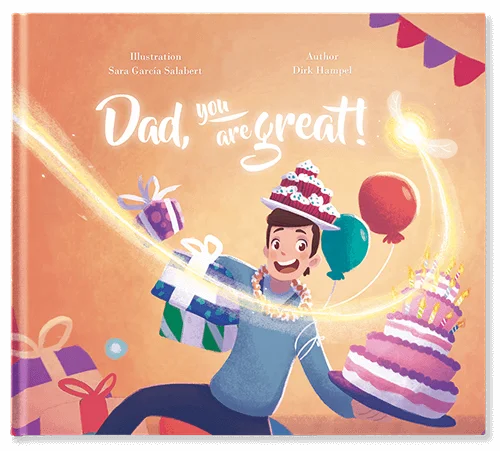 Dad, you are great!
A precious story on the meaning of daddy's name. A personalised book where the daddy and her little one are the stars of the story.
- For little ones up to 6 years.
- With at least 40 personalised pages full of color.
- Hard cover, impact-resistant edition: 19,5 cm x 17 cm.
- The best gift for daddy!
£19.90
What a special gift from my kids. I love this book about my name!!
AL