How can we help you?
Where are your books made?
Our magical books are printed all around the world. The printing house that will make your order will depend on where we are shipping to in order to keep transportation as environmentally sensible as possible.
Can I write my own dedication?
Each book includes a personalized dedication printed on the first page of the book. You can use our pre-written one or write your own. Adding a personalized one is completely free of charge! When you create your book, you'll be prompted to choose your cover and edit your dedication. Click on the dedication box and add your own words, if you want!
What kind of cover do you offer?
We have different covers for different needs. In general, the books come with a standard cover, a hardcover and a personalized hardcover. You can select what type of cover you want when you create your book. Special tip: The personalized cover with you child's name on it is a customer favorite.
What ages are the books for?
We offer books for different ages, from babies to young children aged 0 to 10. Each book is custom-made to nurture self-confidence and a love for reading through magical illustrations and characters based on the children themselves. For information on a specific book, please check our product page.
In which languages are they available?
Our books are currently available in more than 20 languages. To view the book in the language you want, browse through our selection and select your language in the navigation menu. You can also modify the language of the book in the Preview stage and you can even buy your books in several different languages within a single order.
How many pages do the books have?
Each book is different. The number of pages will depend on each book. Please go to our product catalogue to find all the specific information for each single book.
Can I get my book gift-wrapped?
Yes, of course! We offer an optional, beautiful signature gift wrap to add an extra touch to your special gift. Just select gift wrap after the dedication box.
Will an invoice be included with the order?
Since our books are meant to be gifts, the delivered package won't include a price tag. No invoice is attached to the order nor is the price is printed on the book. Just in a few cases there might be a customs invoice on the outside package, but that is not usually the case. If in doubt please contact us. On the other hand, if you need an invoice, let us know and we'll email it to you.
Can I check if child already owns the book?
We have no way of knowing if a specific child has received one of our books already. Due to our dedication to protection of personal data, we are not able to share any information about other orders or the recipients of our books.
How much are your books?
The prices of our products varies depending on the book, and the price will also adapt to the currency you'd like to pay in. You can view the prices for each of our books in your chosen currency on our page, with options for add-ons you can choose while creating your book.
How much is shipping?
We offer standard delivery and priority delivery. Once you enter your delivery details, you can select your shipping option before you pay.
What payment methods do you accept?
For card payments we accept Visa, Mastercard and American Express. Depending on your location, you may also have the option to check out using PayPal and PayU. You can even pay from your phone! We are unable to offer any options other than those shown on our website during the payment process.
Can I request a VAT receipt?
Since our books are meant to be gifts, the delivered package won't include a price tag. If you need an invoice, let us know and we'll email it to you.
Where can I enter my promo code?
Yes, of course! On the shopping cart at checkout you will have the option to add your promo code. The discount will be be applied automatically.
Can promotions be combined, or used across separate orders?
You can only use one promo code per order. Codes can't be combined with other discounts or special offers.
I've found a coupon code online, but it's not working.
Sometimes codes you find online are outdated . Please contact our customer service with the code and our fairies will be very happy to help you and give you more details about the code, if possible.
How do I create my book?
You can create the book in a few steps! Just enter the name of the child who will receive the book, select if it's a boy or girl,and you'll be able to see a preview of the book you have created at the top of the page.
How do I add gifting options?
After you select the book and preview it, go to continue to select all our gifting options to make your gift even more magical.
Why won't the name I'm using work?
If you are having issues creating your book, there might be an unsupported character in the name, or too many letters. A message will display telling you what the issue is. If you have any problems, get in touch with us!
Why isn't my dedication being accepted?
You can add your personal dedication to our books with some space limitations. We accept basic letters, accents and symbols, but not emojis, sorry about that :) Copying and pasting from external sources can sometimes cause a bit of trouble. If you still need our help, please include the full dedication message in your email and we will happy to assist you.
Has my order been confirmed?
Once your order has been placed successfully, you'll be taken straight to your Order Confirmation page, and an email with all of the details will be sent to the email address that was entered during your purchase. If you did not receive the email, check your spam or junk folder. If you still can not find it, please reach out to our team and will be able to help track down your order details.
Why was my payment declined?
When a charge is submitted to your bank, there are automated systems in place that determine whether or not the bank will accept the charge. These systems take various factors into account, including your spending habits, account balance, and the validity of your payment card (e.g., expiration date, CVC, etc) or account information. You can also contact our customer support and we will check for you.
Can I return my book for a refund or exchange?
We do not accept returns of any personalized books to individuals, unless the book is defective. However, if we've made an error in your book or there's a quality issue, do get in touch with our customer support and we will make it right.
Can I cancel my order?
Of course you can! As long as your order has not gone to print, we can absolutely help with that. Please contact our customer support as soon as possible and they will be in touch shortly after.
Do you ship internationally?
Yes we do! We ship worldwide. No extra steps needed, just select your country in our dropdown menu when you enter your shipping info. We'll handle the rest!
How quickly will I get my order?
We don't have an inventory of books, because each one is custom-made per order.
Check the estimated delivery times in the following list: Shipping & Delivery
What shipping options do you offer?
Just after we have added your items to your shopping cart, you can select from our two options: Standard or Priority Shipping. Depending on the country of delivery these include slightly different characteristics, which we will tell you about specifically once you are selecting the option. In general, priority gives you exactly that, priority through the whole process, so your package will be faster than with standard. But in general your package will arrive safely and as quickly as possible.
What happens if I'm not home for delivery?
Depending on your shipping method, and the carrier delivering your package, your order could either be delivered the following working day, or a notification card will be left with details on how to pick up your package.
Can my order be sent to multiple addresses?
All of our books is made on demand and printed special for you. Due to the way our orders are processed, printed, and packaged, they cannot be split into separate packages and sent to multiple addresses. If you need your books to be sent to different addresses, you will need to place the orders separately.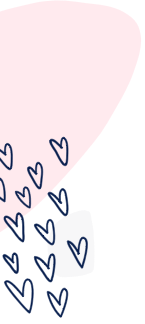 STILL NEED HELP
Our magical fairies are here to answer all your questions!
Send us a message