Our bestseller
Every name has a unique, magical story to tell.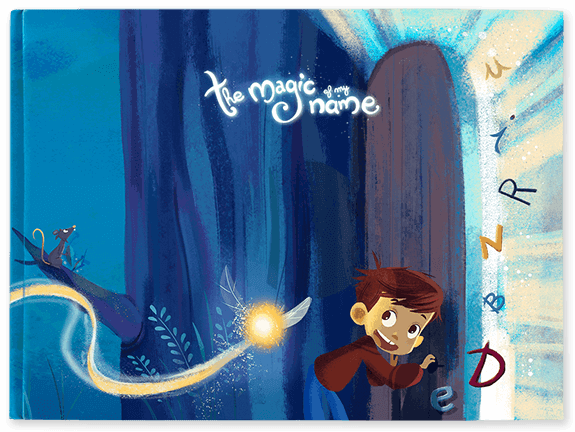 What Makes Our Personalised Books So Unique

Personalised
Every book is custom-made with your child as the star. Create an engaging, one-of-a-kind story that your kid will forever cherish. Books across 20 languages.

NURTURE VALUES
Every book is unique, but they all teach fundamental life-long values to help nurture a confident and remarkable child. Books available for ages 0-10.

A THOUGHTFUL GIFT
An extraordinary keepsake like no other. There's nothing quite like the reaction of a child receiving a special story just about them.

LOCALLY MADE BOOKS
Our books are made locally, following the highest quality standards. It's craftmanship at its finest
AS SEEN ON: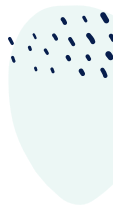 Making families happier, every day...
This is great, perfect for the kids! We're going to order in advance for the rest of this year's birthdays.

PENNY

The quality is superb and the illustrations, beautiful. My little boy is so happy now that he's "in" his favourite team!

JOANNE

It was so easy to create and order and it brought so much joy to my son. I can't recommend it enough.

JOHN

It's important to me to buy meaningful gifts and this was perfect. My little boy absolutely loves it and we read it every day.

HELEN

High-quality books and great service. I had to make a change after ordering but it was so easy to do. Liam loved it!

KERRY

Fantastic! My nephew in on cloud nine and his favourite part is where the crowd chants his name. Such a confidence booster for him!

JIM

I love how this book makes my son's eyes sparkle. Playing with the Liverpool team is a dream come true.

CHRISTINE

My grandson spends all day in his Chelsea kit, but this book is really special. And is reading is improving leaps and bounds!

YVETTE

I usually get my nephew a ball, or some kit. But this personalised book was fantastic. It's going to take some beating!

NICK

A fantastic gift for little football lovers that also boosts confidence and improves their reading.

FIONA

Incredibly easy to order and fast delivery. My little Leipzig fan is the happiest girl in the world!

DIANA

A really cool gift idea for kids. They get to be part of the story and also learn about getting along with others.

LEWIS

Dortmund is my home team and my son Daniel loves them too. He's so
proud of his book and takes it wherever he goes

KURT

A lovely story all about my daughter, it's given her such a boost of confidence. And it only took a couple of clicks!

JENNY

Perfect for little football fans, especially if they're learning to read. Seeing Jonny's beaming smile made my day.

MICHELLE

I can't think of a better way to nurture my son's love of numbers than this. Not to mention his enthusiasm for reading. Pure genius!

NIGEL

What a beautiful book and a lovely story feauturing my little girl! She is over the moon and won't put it down. I'll be back for more!

KIM

Max is crazy about Atlético Madrid, this was the perfect gift. Highly recommended!

KAREN

I got the biggest hug ever when my nephew unwrapped this book! I've never seen him so happy.

PAULA

My daughter plays football and loves Schalke. This is such a great gift and also teaches the importance of friendship and sharing. 5 stars!

HANNAH

I can't think of a better way to help my 6-year-old with her reading – a beautiful book that's all about her. Highly recommended.

JASON

We went to Volksparkstadion once and Guy has loved the team ever since. He was so excited when he opened the book. Priceless!

ADAM

One of the best (and quickest) gifts I've ever bought. Just seeing Joseph's beaming face when he saw himself on the field was worth it.

ELLA

My nephew thinks I'm the bees' knees after I gave him this book for his birthday. It's brilliant, I can't thank you enough.

DES

A great gift for kids! It combines football with some important values like sharing and teamwork, and it makes your child feel so special.

FERNANDO

I ordered this for my grandson, and he hugged me so hard I cried. Beautifully made and prompt delivery, I couldn't ask for more.

MOIRA

My son loves Dortmund and he's already got the kit. Now he's in a story with the whole team – it doesn't get any better than that!

REES

My son loves coming to Stamford Bridge with me, but seeing himself on the field with the team was next level! Awesome gift!

CHRIS

Kane is ecstatic, he loves Man City. It's the best gift I could ever give him.

ANDY

It really is a magical book, perfect for little Arsenal fans. I was really impressed at the quality and how easy the process was.

PAUL

I ordered one for my Grandson and it was such a success I'm going to have to get one for the others too!

WINSTON

All of Nathan's friends have got the Liverpool kit, but none of them have got a book like this! He's excited beyond words.

SHARON

Excellent quality and the delivery was perfect. Jade loves Sevilla and she feels as though she's part of the team now. Bravo!

MATT

I come from a Chelsea family and my little boy is following suit. I'd ever seen him smile so brightly as when he saw the story was about him!

SARAH

A quality book with lovely pictures and the avatar looks so much like my daughter. I hope she'll read it for years to come.

MICHELLE

My nephew thinks I'm the business! A story all his favourite team and he's the main character - excellent!

WARREN

Noah has been clutching his book ever since he opened it. Knowing what the numbers of his birthday has made his big day even more special.

BRENDAN

We went to Camp Nou last year and my daughter is
so thrilled to be part of the team now. The illustrations are beautiful.

SOPHIE

I've been taking my son to watch Arsenal since he was little. I'll never forget his face when he saw himself on the field with the team!

IAN

I got this book for my grandson for Christmas, and it's the best thing since sliced bread! The look on his face was wonderful.


HAROLD

This was such a great buy, my daughter is so happy. I love the thick pages because they are going to be put to good use! A lovely gift.

JANE

My niece took her book to school on her birthday. She's so proud that none of her friends have a book that's about them.

ANN

Great quality and excellent personalisation. But what I loved the most was how it nurtures important values in children.

GILL

It was so nice to see my son reading so enthusiastically. He loves Man City and this book has also boosted his confidence.

IAN

My daughter absolutely loved it! Thanks to you guys I won't have to worry about finding gifts for herfriends for a long while yet!

SUE

I've never been very good at buying presents but this time I hit the jackpot. My niece absolutely loved it!

KEVIN

Tom's grandfather lives in Sevilla and it's always been his favourite team. The perfect gift for little football fans!

RITA

The avatar looks so much like Millie and it's lovely how it also teaches them about sharing and teamwork. She loves her book.

ELLIE

The perfect gift for FC Bayern-crazy kids. They are part of the team and also learn about friendship, it teaches them some essential values.

BONNIE

If you're looking for a gift for a football-mad kid, you can't go wrong. Highly recommended!

GREGG

This book has helped Tom's reading so much, he looks forward to bedtime more than ever now!

CHRIS

My little girl is Valencia-mad. She squealed when she saw herself on the field with her team. Just brilliant! Thanks so much.

STEVE

I got some serious brownie points for being the
world's best uncle! Thanks for helping me give the best birthday gift ever.

THEO

Great service and I was really happy with the quality. It looked just like my daughter. A perfect gift for little Gladbach fans.

DEBBIE

Ollie is proud of his story and seeing himself at Anfield. His best friend is a Man United fan and now he wants one too!

BRIAN

It was so easy to personalise and it looked so much like Charlie! A lovely, unique gift – I can't recommend it enough.

ADRIANA

My son takes this book everywhere with him. He shows his friends, they love it too! The illustrations are great, they look just like him!

HENRY

This was the most unique gift I've ever bought, and so easy to create. My son will treasure it forever.

DAVE

My daughter is so much more confident now, it's amazing. This is so much more than a book, it nurtures your child's development.

PHILLIPA

My niece says I'm a top auntie and it's the best book in the world! Thank you so much, everything was perfect.

STELLA

The look on Harry's face when he realised he was in the story brought tears to my eyes. It's so well-made too.

TRUDY

FC Bayern is also my favourite team so I had to get this book for my daughter's birthday. She even wears their kit while she's reading it!

ELKE

Awesome, it's such a unique gift. My daughter won't put it down! The look on her face when she opened it and saw herself was priceless.

MIKE

Definitely the best gift I've ever given to my nephew. Problem is, how do I better that next year?

HANNAH

Joshua won't put it down, just as well it's got sturdy pages! It's not easy to find quality, educational gifts for kids that last.

JENNA

I've never seen my son so excited and eager to read. Madrid is his favourite team and now he's on the field with them too.

RICKY

Jade's eyes lit up so brightly when she saw she was part of the team. I'm going to order more of these for friends and family, for sure!

KELLY

It's not easy to find RB Leipzig gifts but this was an amazing find. Thomas is so proud of it, he's the happiest boy in the world. Thank you.

ELKE

I could never have invented such a thoughtful, personalised gift myself. It looks just like my niece and she's over the moon.

PENNY

Excellent quality, beautifully illustrated as well as educational. My daughter loves it too, so it's a win-win all around!

MICHAEL

A lovely, personalised book that also teaches values like friendship and sharing. My son is so happy. Highly recommended.

KYLIE

So simple to create but it's such an original gift. One of a kind, my little girl loved it!

WILL

My niece shrieked with delight when she saw herself in the story. Such an amazing idea, thank you so much!

RICK

This is pure gold! A quality book that lights up children's hearts. Kate is reading so much better already.

LINDSAY

Wow, top marks! I am one very happy, favourite uncle! Jaden said it was the best present he's ever had.

FRANCIS

My son is so proud that the book is all about him. Great quality so it should last for years. His friends' mums want to order one too!

ALISON

What I love the most about this book is how my daughter is learning important values like teamwork and confidence while
having fun.

JANE

Awesome to see my nephew so excited about playing with his favourite team, Valencia. Massive brownie points for me too!

JAKE

Ordering was easy and the quality is excellent. My daughter
was delighted to see herself among her favourite team!

EVA

I love these books. They are perfect gifts and I'm definitely going to order more. Thank you!

GINA

Jenny is a big HSV fan, just like her Dad. I couldn't believe how much it looked like her, she was over the moon!

SHARON

Such a lovely, personalised book with honest values. I wish I'd discovered these sooner.

YVONNE

Nathan's expression when he saw himself on the field at Borussia Park was fantastic. He's so much more confident now.

WANDA

Good quality book, great illustrations and nice thick pages for years of fun. Just perfect!

HARRY

My son is crazy about football and to see himself playing in his favourite team was fantastic. Thank you for such an amazing gift.

SHARMA

Suzy is really enjoying reading now, and her confidence has grown so much. A wonderful gift!

LORRAINE

I bought this for my nephew who lives in Germany, and it was so lovely to see how happy he was. Worth every penny.

LAURA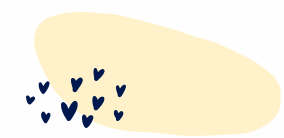 FAQs
We don't have books in stock, because each one is custom-made per order. Standard delivery takes about 6-10 working days. If you need it more urgently, we offer priority delivery, which cuts it down to 4-8 working days.
Yes, we ship worldwide! No extra steps needed, just select your country in our dropdown menu when you enter your shipping info. We'll handle the rest!
We currently have our magical, custom-made books in over 20 languages. To see if we have it in yours, simply select your language in the navigation menu at the top right-hand corner of the screen. You can change the language when you're previewing the book and you can even buy books in different languages in a single order.