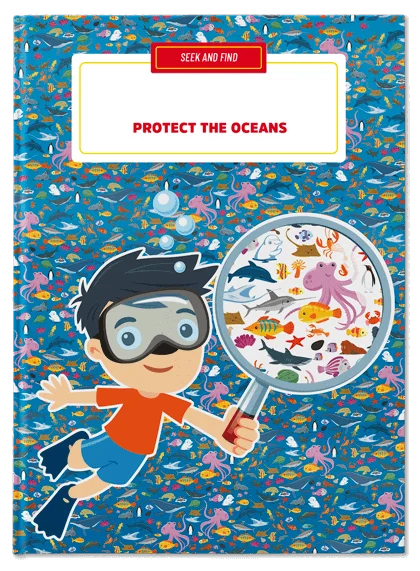 Protect the Oceans
A personalized story to find and seek, with 8 unique underwater landscapes, full of fish and animals to discover. Dive into the experience!
- For ocean lovers aged 0 to 6.
- 26 pages brimming with colors and detail, full of challenges and puzzles.
- Develop their concentration and cognitive skills.
$34.90

It's so interactive! Through the story they learned some important values on sustainability and how important it is to take care of the environment.
WILLIAM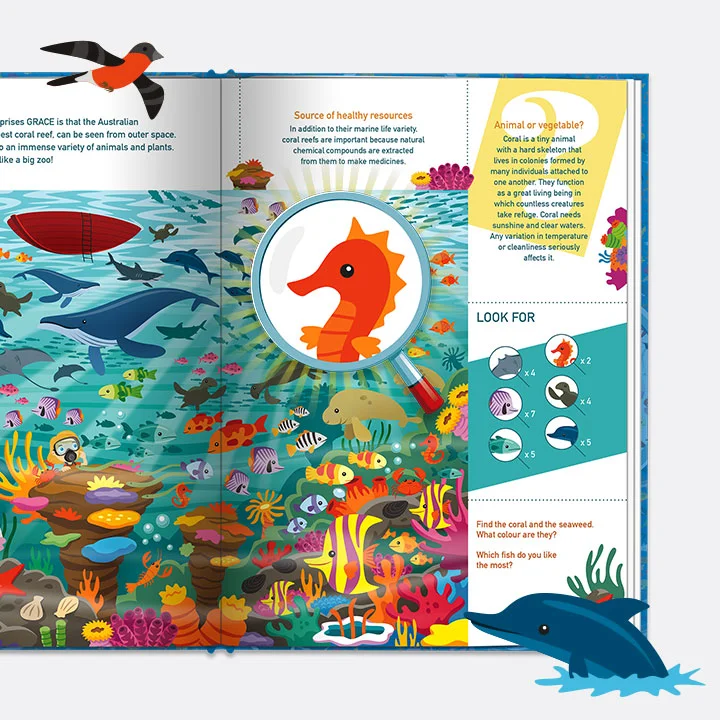 Hundreds of fish and other marine critters just waiting to be found!
From the Arctic Ocean to Australia's Great Barrier Reef, from the Pacific Ocean or the waters of the North Atlantic...the mysteries of this marine adventure include penguins, turtles and sharks!
Teaches the importance of protecting our seas
Your little ones will learn the importance of preserving our oceans and respecting the environment. They'll be building their ecological consciousness!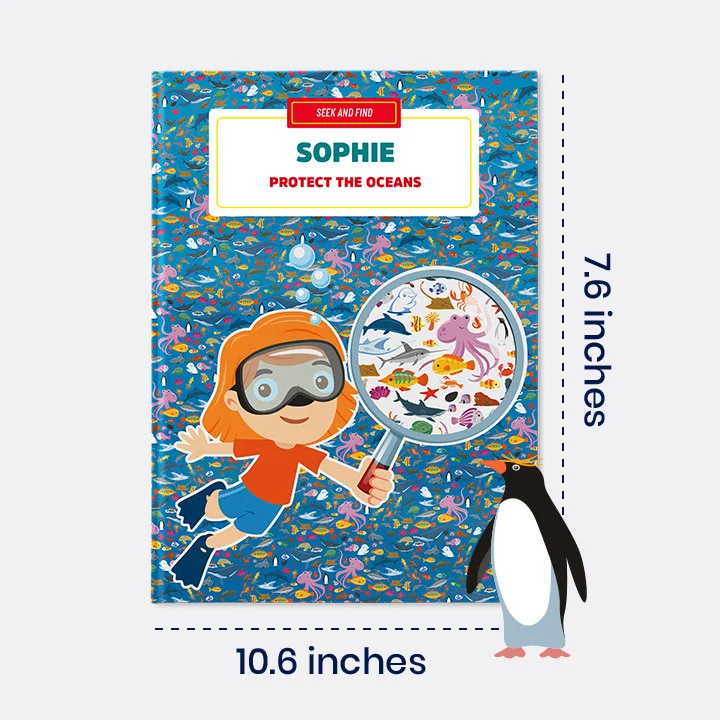 The amazing alternative to digital devices!
Hours of screenless fun. Available in a personalized hard cover—sturdy against bumps and falls—or soft cover, perfect for little hands.
That priceless
moment
when a child realizes they're the star of the story.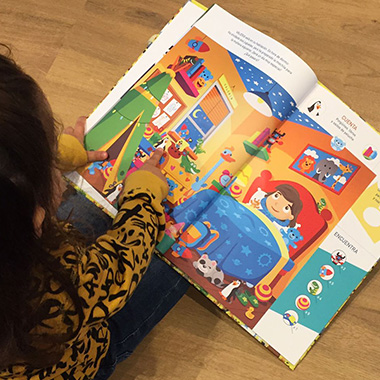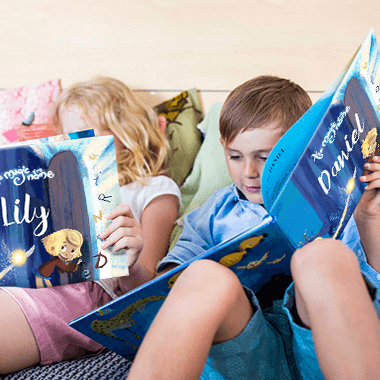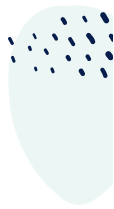 Making families happier, every day...
We love the sea at our house, so this book was perfect!

MARTINA

Couldn't be happier with this book. I've never seen my daughter so focused before!

ROBERT

They've spent far less time on screens since we got this book. Thanks!

JOHN

Highly recommend. Easy enough for a very young child, but challenging enough to keep them busy for hours.

TREVOR

An excellent book for learning about marine biodiversity. They can also find themselves in it!

ALBA

Greatest buy of this year. Highly recommend for busy parents with bored kids.

DALTON

This was a godsend during the lockdown. It kept my kid busy for hours!

FRAN

We love this book on the deep sea. My little one has spent hours on every page!

LAURA

I can't believe how focused my son is AND how much he loves this book. He's having so much fun, thank you!

LEA
I love every page, so many fish and colors!

GALA

My favorite page is with the penguins! There are soooo many!

DANNY

I love this book about fish! There are sharks and lots of turtles!

LAURA