The Magic of Borussia Dortmund
There's nothing quite like being a part of BVB.
- For your little BVB fan aged 0-8.
- 42 tailor-made pages of dreams.
- Nurture them to love teamwork and sharing.
- BVB Official Licensed product.
It was so easy to personalise and it looked so much like Charlie! A lovely, unique gift – I can't recommend it enough.
ADRIANA
You and your idols, on the field.
This book lets your children see themselves in Signall Iduna Park, their names chanted among their favorite players.
Add a personal note to the book
Personalise the book to include your child's name, and a hero that looks just like them. Their dreams will come to life!
Get a kick out of this gift!
Made with 42 sturdy and eco-friendly pages. A huge impact on a child's heart with a low impact on the environment.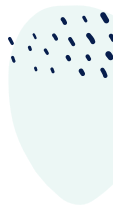 Making families happier, every day...
Ordering was easy and the quality is excellent. My daughter
was delighted to see herself among her favourite team!

EVA

A lovely story all about my daughter, it's given her such a boost of confidence. And it only took a couple of clicks!

JENNY

Definitely the best gift I've ever given to my nephew. Problem is, how do I better that next year?

HANNAH

My son loves Dortmund and he's already got the kit. Now he's in a story with the whole team – it doesn't get any better than that!

REES

Dortmund is my home team and my son Daniel loves them too. He's so
proud of his book and takes it wherever he goes

KURT