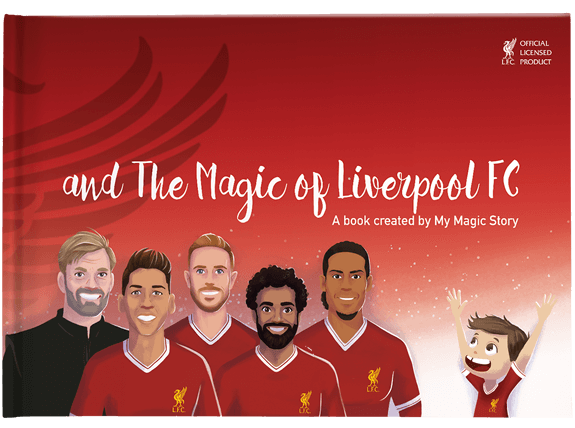 The Magic of Liverpool FC
There's nothing quite like being a part of Liverpool FC.
- For your little Liverpool FC fan aged 0-8.
- 42 tailor-made pages of dreams.
- Nurture them to love teamwork and sharing.
- Liverpool FC Official Licensed product.
Ollie is proud of his story and seeing himself at Anfield. His best friend is a Man United fan and now he wants one too!
BRIAN
You and your idols, on the field.
This book lets your children see themselves in Anfield Stadium, their names chanted among their favorite players.
Add a personal note to the book
Personalize the book to include your child's name, and a hero that looks just like them. Their dreams will come to life!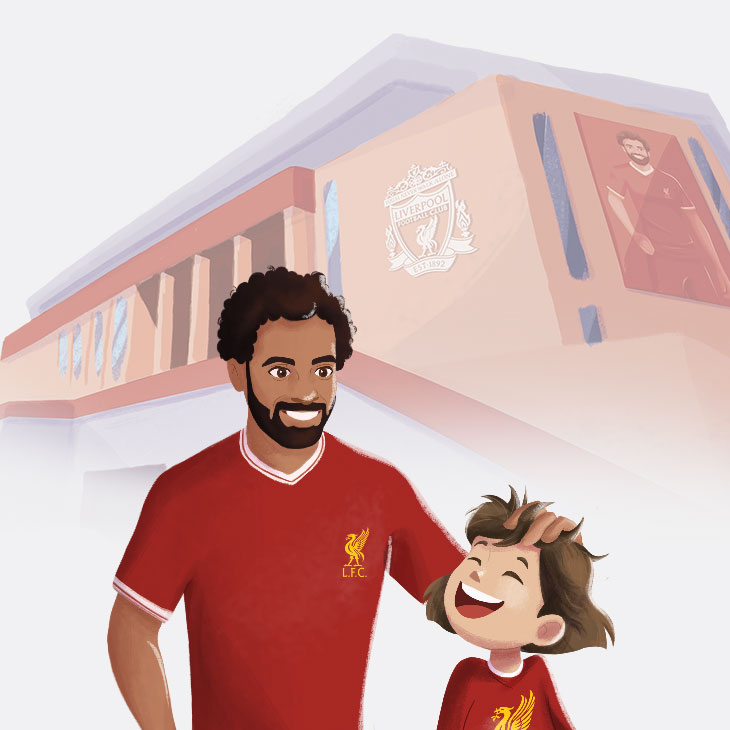 Get a kick out of this gift!
Made with 42 sturdy and eco-friendly pages. A huge impact on a child's heart with a low impact on the environment.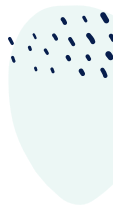 Making families happier, every day...
I love how this book makes my son's eyes sparkle. Playing with the Liverpool team is a dream come true.

CHRISTINE

My son takes this book everywhere with him. He shows his friends, they love it too! The illustrations are great, they look just like him!

HENRY

Excellent quality, beautifully illustrated as well as educational. My daughter loves it too, so it's a win-win all around!

MICHAEL

All of Nathan's friends have got the Liverpool kit, but none of them have got a book like this! He's excited beyond words.

SHARON

I got the biggest hug ever when my nephew unwrapped this book! I've never seen him so happy.

PAULA