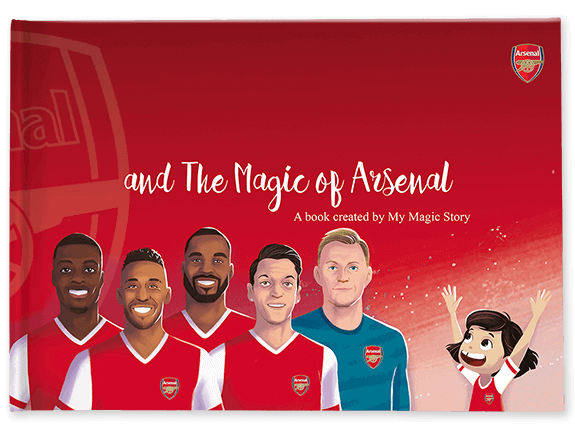 The Magic of Arsenal
Your child as the star of their favorite soccer team. A smile that lasts weeks!
- For your little Arsenal fan aged 0-8.
- 42 tailor-made pages of dreams.
- Nurture them to love teamwork and sharing.
- Arsenal Official Licensed product.
£26.90
Fantastic! My nephew in on cloud nine and his favourite part is where the crowd chants his name. Such a confidence booster for him!
JIM