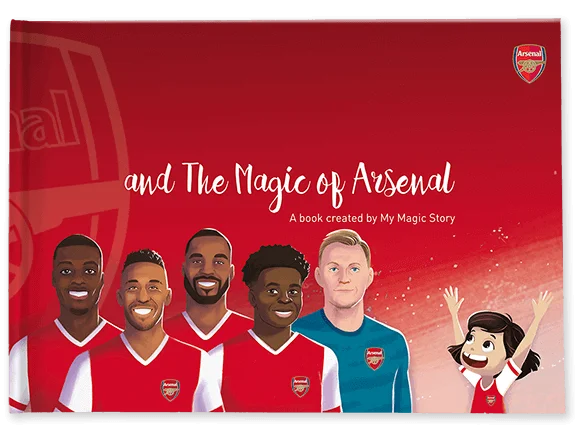 The Magic of Arsenal
Your child as the star of their favorite soccer team. A smile that lasts weeks!
- For your little Arsenal fan aged 0-8.
- 42 tailor-made pages of dreams.
- Nurture them to love teamwork and sharing.
- Arsenal Official Licensed product.
£26.90
I've been taking my son to watch Arsenal since he was little. I'll never forget his face when he saw himself on the field with the team!
IAN