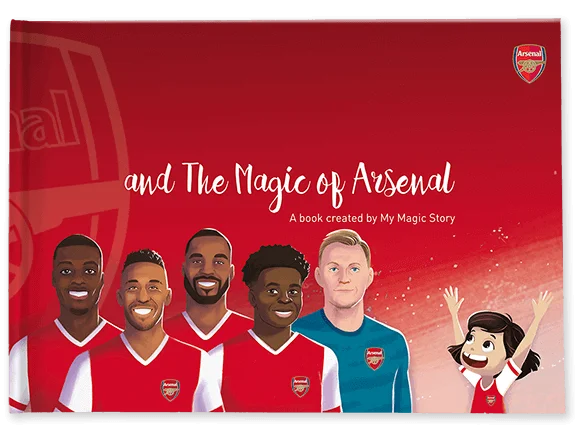 The Magic of Arsenal
Your child as the star of their favorite soccer team. A smile that lasts weeks!
- For your little Arsenal fan aged 6-8.
- 42 tailor-made pages of dreams.
- Nurture them to love teamwork and sharing.
- Arsenal Official Licensed product.
£25.90
I've been taking my son to watch Arsenal since he was little. I'll never forget his face when he saw himself on the field with the team!
IAN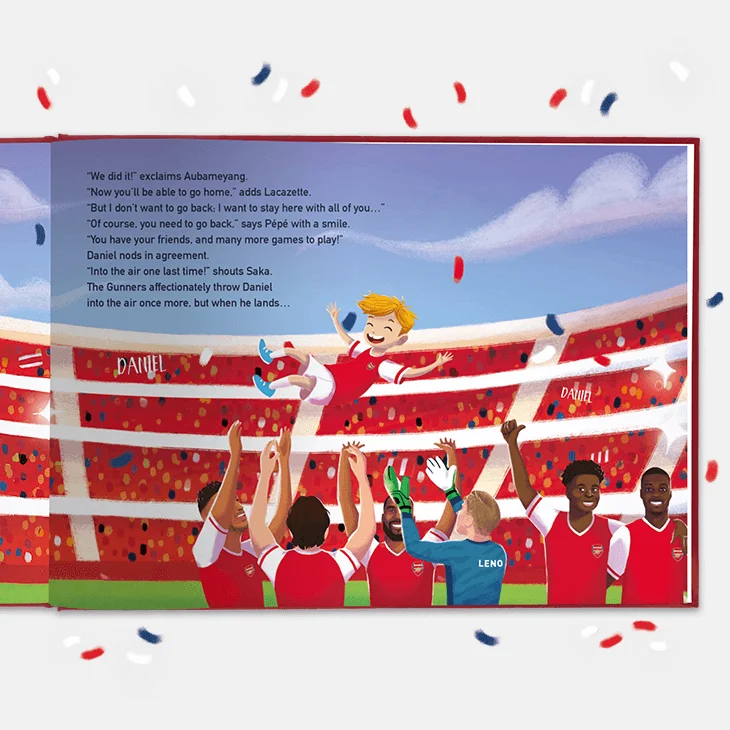 You, on the field with your idols.
This book lets your children see themselves in Emirate Stadium, their names chanted among their favorite players.
Add a personal note to the book
Personalise the book to include your child's name, and a hero that looks just like them. Their dreams will come to life!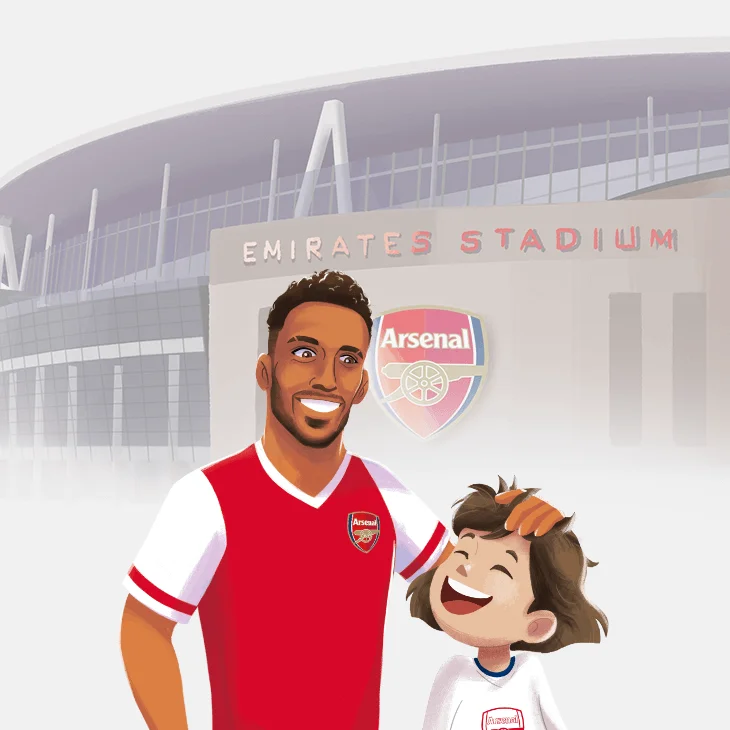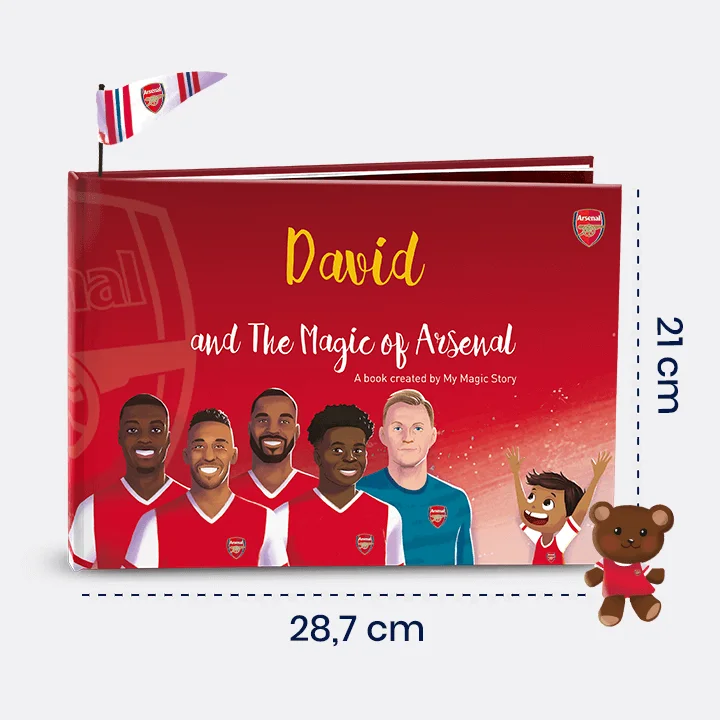 Get a kick out of this gift!
Made with 42 sturdy and eco-friendly pages. A huge impact on a child's heart with a low impact on the environment.
That priceless
moment
when a child realizes they're the star of the story.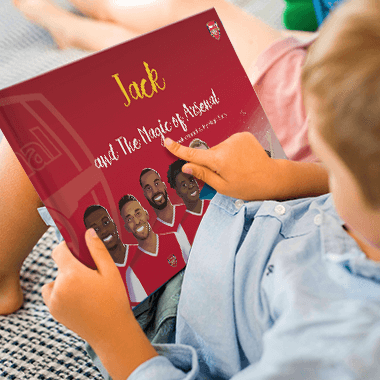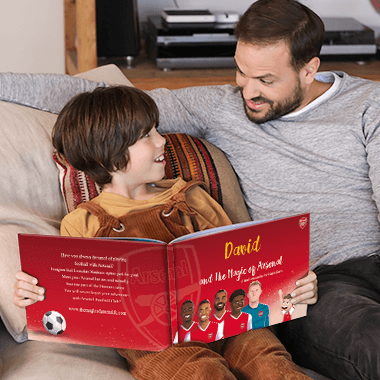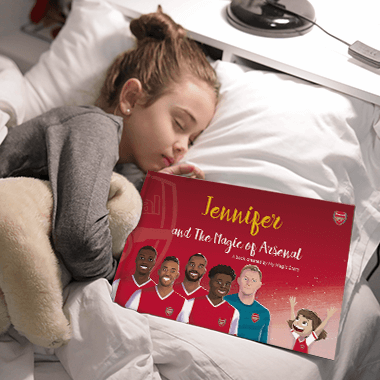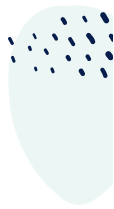 Making families happier, every day...
It really is a magical book, perfect for little Arsenal fans. I was really impressed at the quality and how easy the process was.

PAUL

Awesome, it's such a unique gift. My daughter won't put it down! The look on her face when she opened it and saw herself was priceless.

MIKE

Fantastic! My nephew in on cloud nine and his favourite part is where the crowd chants his name. Such a confidence booster for him!

JIM

My niece says I'm a top auntie and it's the best book in the world! Thank you so much, everything was perfect.

STELLA

My son is so proud that the book is all about him. Great quality so it should last for years. His friends' mums want to order one too!

ALISON
Look, I'm playing for Arsenal!

GEMMA, 7

It's so cool!

BEN, 8